急!翻译评分标准!!!
评选一二三等奖以表演剧目的剧本构思、演员表演水平和舞台效果三个要素为准则。此次英语话剧大赛每组参赛选手分数有评委和大众评委两部分组成,评委由各分院的老师组成,大众评委包括分院代表和社团代表。
 表演内容方面:(分为三等,所占总分比重为20%)
 一等:主题十分鲜明,剧情流畅,跌宕起伏,扣人心弦。有深度,能贴近社会生活,能引起观众共鸣。
 二等:主题较突出,剧情流畅,能很好的表现主题。有一定深度,具有一定的感染力。
 三等:主题平淡,不明显,剧情出现不连续的情况,影响主题的表现。剧本没有深度,且偏离现实生活。
 以上等级分值分别为:一等15-20分;二等10-15分;三等10分以下。酌情给分。
 演员表演水平方面:(分为四等,所占总分比重为50%)
  一等:演技精湛,令剧中人物活灵活现,表情丰富,语言生动,语气多变,眼神动作到位,演出十分投入。演员对白动作丝毫没有出现遗忘的迹象,表达自然流畅。各演员相互之间配合默契。
  二等:演技细腻,能生动地表现剧中人物性格,表情丰富,动作到位,演出专注。对白动作熟练,表达比较流畅。各演员相互配合一般。
  三等:演技一般,能基本表现剧中人物特点,动作对白基本能完成,但能看出不够熟练,且语气表情不够丰富。
  四等:演技尚缺锻炼,影响人物剧情的表现,出现明显的遗忘对白或动作的情况,且对白动作生硬。
  以上等级分值分别为:一等40-50分;二等30-40分;三等20-30分;四等20分以下。同样酌情给分。
 舞台效果方面:(分为三等,所占总分比重为30%)
 一等:舞台效果感觉好,能适合剧情气氛,服装道具齐全合适,且替换
 幕与幕之间停顿恰当。演员出场顺序井井有条,且及时。
 二等:舞台基本能营造出剧情气氛,但不明显。服装道具基本齐全合适,但替换不够及时,幕与幕之间停顿较长。演员出场基本有顺序,但稍有迟缓。
 三等:舞台无剧情气氛,服装道具不齐备,幕与幕之间停顿时间很长。   演员出场顺序混乱。
 以上等级分值分别为:一等23-30分;二等15-23分;三等15分以下。
    最佳男女演员、编导的评选方法:
  每个参赛队可出最佳男女演员的侯选人1—2人,候选人的成绩由评委单独给出。在所有候选人中根据其得分情况选出最佳男女演员。评委对每位候选人的评分范围是1—100分。
  最佳编剧奖由评委老师们直接打分选出。
 备注:  各评委打分时可将分数精确到小数点后一位,打分后交工作人员统一整理。大众评委共20人,每人有5分值的记分牌,满分为100分。参赛选手的总分由评委分数的平均分乘以70%,再加上大众评委的分数和乘以30%组成。
 
最佳答案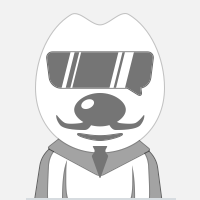 2011-05-27 回答
Selection 123 etc. Prize to act play script idea, actors performing level and the stage effect three factors as the criterion. The English drama contest each group contestants score has the judges and the judges, public two parts by each branch of the judges, public judges including teacher composition sorting representatives and community representatives.
Show content, which is divided into three aspects: proportion of total scores for 20%)
A: theme with distinct, the plot is fluent, ups and downs, exciting. Deep, can close to social life, can cause the audience resonance.
Second-class: theme prominent, the plot is fluent, can very good expression theme. Have certain depth, have certain appeal.
Third: theme insipid, not obvious, the plot, influence appears discontinuous theme performance. Play no depth, and deviation from real life.
Above level respectively: a score of 15 to 20 points; Second-class 10-15 points; Third 10 points below. Discretionary give points.
Performers (divided into four levels, the proportion of total scores for 50%)
A: fine acting, make the characters are lifelike, expressive, vivid words, tone and changeful, eye movements in place, the performance is very committed. Actor dialogue action hasn't appeared forgotten sign, express natural and smooth. Between the actors with the tacit understanding.
Acting is exquisite, can second-class: vivid characters personality, performance, action in place, expressive performance focus. Dialogue action is skilled, express comparative fluent. Each actor mutual coordination in general.
Third: your acting general characters, can basic performance characteristics, action, but the basic can finish dialogue can see enough skilled enough, and tone. Rich expression
Deng: your acting aren't exercise, the influence of the characters, appear obvious plot performance of oblivion, dialogue or actions and dialogue action curt.
Above level respectively: a score of 40-50 points; Second-class 30 to 40 cents; Third 20-30 points; Four 20 points below. Same for points discretion.
The stage effect, which is divided into three aspects: total score weight for 30%)
A: stage effect feels good, can suit the plot atmosphere, costume props, and replaced. Complete right
ACTS appropriately between tent pause. Actor competes in good order, and timely.
Second-class: stage basic can build a plot atmosphere, but not obvious. Costume props basic complete fast enough to proper, replace with curtain, curtain between long pause. Actor played in order, but the basic slightly delayed.
Third: stage no plot atmosphere, costume props incomplete tent and curtain, pause long time. Between Actor competes chaos.
Above level respectively: a score 23 to 30 points; Second-class 15-23 points; Third 15 points below.
The best actors, actresses, director of selection methods:
Every team can be the best candidate actors and actresses 1 or 2 people, candidate grades are given by the judges alone. In all candidates elected according to their best actress and actor scores. The score for each candidate judge range is 1-100 points.
The best screenwriting award directly by the judges selected teachers score.
Note: all the judges grade can be accurate to a decimal points after a, scoring into staff unified arrangement. Public judges 20, each with five score for the scoreboards, full marks 100 points. Contestants score points by judges score of 70 percent, plus multiplied by the public judges of grades and multiplied by 30%.