英语专业翻译 揭秘中国崀山申遗之路
二零一零年八月二日。凌晨。一个喜讯穿过漫漫长夜,从遥远的巴西高原传来。在巴西利亚举行的第三十四届世界遗产大会上,「中国丹霞」正式列入世界遗产名录,成为中国第四十个世界遗产、第八个世界自然遗产。 崀山,顷刻间成了全世界搜索的一个关键词。四年前,敢为天下先的湖南崀山人首倡中国丹霞系列捆绑申遗,把一个梦想变成了一个非凡创举。从此,崀山一路引领着「中国丹霞」,从一步一个脚印的推动到加速度领跑、冲刺,终于冲出国门、走向世界。有人甚至这样形容——「崀山撬动了地球」。
追溯崀山申遗之路,其实也就是追溯「中国丹霞」申遗之路。
最新回答
(3条回答)

2010-08-27 回答
Aug. 2, 2010. Am. One piece of good news 
through the long night, coming from the distant highlands of Brazil. Held in Brasilia on the 
34th World Heritage Conference, "China Danxia" formally inscribed on the
 World Heritage List, became the fourth 10 world heritage, the eighth in
 the world natural heritage. Lang Shan, became an 
instant worldwide searches a keyword. Four years ago, the 
unimportance of the Hermit was initiated by the Chinese in Lang Danxia 
series tied inscription, put a dream into a remarkable initiative. Since then, Langshan led 
the way "of Danxia" driven from the step by step lead to the 
acceleration, sprint, and finally penetrate into the world. Some even describe it - 
"Lang Shan leveraging the earth."

Way back Langshan 
inscription, in fact, that is, back "Daanxia" inscription of the road.

2010-08-29 回答
2010 August 2. In the morning. A good news through the night from the distant from the Brazilian Highlands. In Brasilia to 34th World Heritage Conference, "Chinese danxia" formally included the World Heritage list, has become China's first 40 world heritage, the eighth World natural heritage. Langshan, quickly became a worldwide search for keywords. Four years ago, the pioneering Hunan lang mountain people initiated China applying danxia Series bundle, a dream that became an extraordinary initiative. From then on, all the way to lead langshan "China", one step at a time of danxia promoted to leader, Sprint, the acceleration was finally rushed out, go to the world. Some people even say – "lang mountain move the Earth".
Trace the path of langshan applying the retrospective "Chinese way of applying danxia".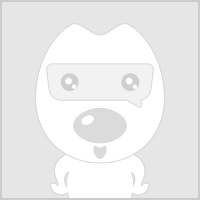 2010-08-30 回答
On August 2 shows. Morning. Through the darkness of night, a good news from a distant from the Brazilian plateau. The article 14 held in Brasilia session of the world heritage committee, "Chinese" formally danxia on the world heritage list of world heritage in China, as DiSiShiGe eighth, the world natural heritage. Lang mountain, instantly became a worldwide search keywords. Four years ago, courageous ShanRen thoughts Lang hunan Chinese danxia series tied the nomination, a dream to become a special creation. Since then, Lang all led China "mountain", from danxia one step leading to the acceleration of sprint, finally out of the country, and to the world. Some even described - "the earth" Lang mountain move.
Lang trace ShenYiZhi mountain road, namely actually trace "China". ShenYiZhi road danxia