英语作文翻译,专业人员进
请把下面的这段话翻译成英语,满意会加分,请用大学专业英语




在医学院的两年是我最宝贵的经历,通过两年的学习,我锻炼了自己的意志,耐心,细心,坚强也深刻明白付出会有收获。




作为医学生,学习的负担很重,要背很多的专业知识,熟练的知道人体的构造,会开药方。但是也这是这些让我明白到生命的重要意义。




老师都很严厉,他们常对我们说做医生是要对病人负责的,不容大意马虎。




医学很多的定义都要铭记于心,也要付出很多时间去背诵,只有努力花时间用心背




才能记住那么多的定义。真的是你付出多少就收获多少。




我真的很感谢两年中老师对我的严厉要求,那些是我一生最珍贵的经历。
最佳答案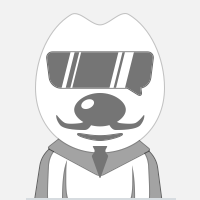 2010-06-22 回答
在医学院的两年是我最宝贵的经历,通过两年的学习,我锻炼了自己的意志,耐心,细心,坚强也深刻明白付出会有收获。

Two years experiences in medical college are most worth valuing for me。 My mind,patience,carefulness and adamancy have been improved during these two years。I deeply realized that the more to give,the more to get。


作为医学生,学习
的负担很重,要背很多的专业知识,熟练的知道人体的构造,会开药方。但是也这是这些让我明白到生命的重要意义。

As a medical student,there are loads of burdens in studies。Lots of expertise need to remember。 human body structure should be carefully learned and understood。prescription knowledge  also has to be learned。However, these experiences let me understand the essence of life.


老师都很严厉,他们常对我们
说做医生是要对病人负责的,不容大意马虎。

Lecturers are very strict to us. They often told us  the importance of being responsible for the patient as a doctor.


医学很多的定义都要铭记于心,也要付出很多时间去背诵,只有努力花时间用心背

才能
记住那么多的定义。真的是你付出多少就收获多少。

Definitions must be exactly remmembered in your heart. The more time you use to remeber those definitions the more you get them. 


我真的很感谢两年中老师对我的严厉要求,那些是我一生最珍贵的经历。

I really appreciate my lecturers during these two years since their strictness to me. Those are the best ever memories of my life.


2010-06-21 回答
The two years at medical school is my most valuable experience, in two years of study, I exercise my own will, patience, careful, strong and deeply believe that pay will be harvested. 

As a medical student, a heavy burden of learning, backing a lot of professional knowledge, knowing the human body, prescribing. And I think it imakes me undershtand the importance consequence of life. 

Teachers are very strict, they often tell us that a doctor should be responsible to the patient, not the effect sloppy. 

Many have medical definition to heart, but also devoted much time to memorize, only to take the time to carefully back, you can remember so many definitions. And how much do you pay,how muchyou gain. 

I really thank my teacher for two years in the harsh demands, which is the most precious experience of my life.
最新回答
(1条回答)

2010-06-21 回答
In the two years of medical school is my most valuable experience through two years of study, I exercise their own will, patience, careful, strong and deeply understand the pay will be harvested




As a medical student, the  burden of learning is very heavy ,a lot of professional knowledge to recite,  know the human body skillful , will prescribe. But it is also made me understand the imparant significance of life.




Teachers are very strict, they often tell us that a doctor is responsible to the patient, not the effect sloppy




Medical definition must remember a lot of heart, but also pay a lot of time to memorize, only to take the time to remember the heart back so many definitions. How much you really gain much on




I really thank my teacher for two years in the harsh demands which is the most precious experience of my life