翻译成英文?
     1.   仔仔被爸爸修理了,他跑去找妈妈诉苦:"妈妈,有人打你儿子你会怎样?" 妈妈:"我会打他的儿子报仇!" 仔仔:"……"
      2.    一日,某男上气不接下气追赶末班车,一边追一边喊:师傅!师傅等等我呀~
车窗突然有名乘客探出头来,慢条斯理的说:悟空.你就别追了……

最佳答案

2010-05-28 回答
1. his father who had been repaired, he ran to find mom complain : "mama, there are at your son will you?" mother : "i'll put his son to death!" 仔仔 : "...". 1, 2, a man out of breath after the last bus, a chasing a shouted : master! master, i suddenly passengers ~ window of his head out, slowly : . of us don't chase … …

最新回答
(3条回答)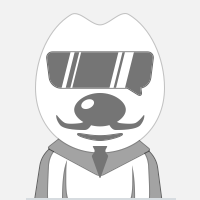 2010-05-28 回答
1. Zai Zai was my father repaired, and he ran to find her mother complained: "Mom, someone hit your son would you like?" Mom: "I will avenge his son to play!" Zai Zai: "... ..."




2. Day, a man out of breath catch the last bus, while recovery was repeatedly calling: Master! Master so I ah ~
Suddenly famous passenger stuck his head out the window, slowly, said: Wukong. You do not catch the ... ...

2010-05-28 回答
1. his father who had been repaired, he ran to find mom complain : "mama, there are at your son will you?" mother : "i'll put his son to death!" 仔仔 : "...". 
2. a man out of breath after the last bus, a chasing a shouted : master! master, i suddenly passengers ~ window of his head out, slowly : . of us don't chase … …


2010-05-29 回答
1. his father who had been repaired, he ran to find mom complain : "mama, there are at your son will you?" mother : "i'll put his son to death!" 仔仔 : "...". 1, 2, a man out of breath after the last bus, a chasing a shouted : master! master, i suddenly passengers ~ window of his head out, slowly : . of us don't chase … …