急求一篇文章的翻译,100分送上。
正文如下:




冬至经过数千年发展,形成了独特的节令食文化。诸如馄饨、饺子、汤圆、赤豆粥、黍米糕等都可作为年节食品。




  较为普遍的有冬至吃馄饨的风俗。早在南宋时,临安人就在冬至吃馄饨,开始是为了祭祀祖先,后逐渐盛行开来,民间有"冬至馄饨夏至面"之说。馄饨发展至今,更成为名号繁多,制作各异,鲜香味美,遍布全国各地,深受人们喜爱的著名小吃。馄饨名号繁多,江浙等大多数地方称馄饨,而广东则称云吞,湖北称包面,江西称清汤,四川称抄手,新疆称曲曲等等。

  吃汤圆也是冬至的传统习俗,在江南尤为盛行。"汤圆"是冬至必备的食品,是一种用糯米粉制成的圆形甜品,"圆"意味着"团圆""圆满",冬至吃汤圆又叫"冬至团"。民间有"吃了汤圆大一岁"之说。冬至团可以用来祭祖,也可用于互赠亲朋。旧时上海人最讲究吃汤团。古人有诗云:"家家捣米做汤圆,知是明朝冬至天。"

  北方还有不少地方,在冬至这一天有吃狗肉和羊肉的习俗,因为冬至过后天气进入最冷的时期,中医认为羊肉狗肉都有壮阳补体有功效,民间至今有冬至有进补的习俗。

  在我国台湾还保存着冬至用九层糕祭祖的传统,用糯米粉捏成鸡、鸭、龟、猪、牛、羊等象征吉祥中意福禄寿的动物,然后用蒸笼分层蒸成,用以祭祖,以示不忘老祖宗。同姓同宗者于冬至或前后约定之早日,集到祖祠中照长幼之序,一一祭拜祖先,俗称"祭祖"。祭典之后,还会大摆宴席,招待前来祭祖的宗亲们。大家开怀畅饮,相互联络久别生疏的感情,称之为"食祖。"冬至节 祖先,在台湾一直世代相传,以示不忘自己的"根"。




 
最新回答
(1条回答)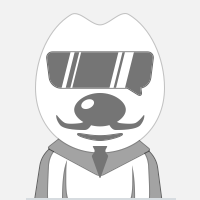 2009-11-05 回答
回答的晚了点,抱歉After the winter solstice for thousands of years development, has developed a unique seasonal food culture. Such as ravioli, dumplings, glutinous rice balls, red bean porridge, millet, rice cakes and other food products could serve as a New Year.
More common are the winter solstice to eat wonton custom. As early as the Southern Song Dynasty, the Lin'an people eat ravioli in the winter solstice and began to offer sacrifices to their ancestors, the prevalence gradually after opening, the people have "the winter solstice summer solstice wonton noodles do." Wonton development to date, has become the reputation of many, making different, delicious taste, throughout the country, well received by people like the famous snacks. Wonton name for itself many, Zhejiang and other places, said the majority of wonton, wonton claimed in Guangdong, Hubei, said the package surface, Jiangxi, said broth, Sichuan, said抄手, Xinjiang, said that after another and so on.
To eat glutinous rice balls is also the winter solstice traditions and customs, especially prevalent in the south. "Glutinous rice balls" is the winter solstice necessary food, is a circle made with glutinous rice flour desserts, "Yuan" means "Reunion" and "fulfillment", the winter solstice to eat glutinous rice balls known as the "Winter Solstice group." People have "to eat glutinous rice balls freshman-year-old" theory. Winter Solstice groups that can be used to worship of ancestors, relatives and friends can also be used Huzeng. Old Shanghai people are particular about food gnocchi. An ancient poem that goes: "every pound m so sweet rice balls, I knew it was the Ming Dynasty the winter solstice days."
There are many parts of the north, in the winter solstice on that day there is the custom of eating dog meat and lamb, because access to the most cold weather after the winter solstice period, Chinese medicine believe that dog meat has aphrodisiac effects of complement are civil so far, there is the Winter Solstice tonic customs.
Taiwan is also preserved in our Winter Solstice tradition of ancestor worship with the nine-story cake with glutinous rice flour, shape into chickens, ducks, turtles, pigs, cattle, sheep and other animals symbolizing good luck and Italy fortune and longevity, and then steamed into a steamer layered, for the worship of ancestors, to show their ancestors did not forget. Same surname or clan were at the winter solstice as soon as possible after the agreement, set to the ancestral hall in the order according to seniority, 11 worship their ancestors, commonly known as "ancestor worship." After the ceremony, but also a large banquet in honor of the clan who came to worship. We happily drinking, contact each other after a long strange feelings, known as "eating ancestors." Ancestors of the winter solstice festival in Taiwan has always been from generation to generation, to show not forget their "roots."
追问: