英语翻译的问题
 1、酒店内请勿大声喧哗,以免影响其他客人休息;请勿在酒店内或房间外衣冠不整走动。 

  2、国外部分酒店有收费电视服务,在入住酒店前请向导游咨询,以免产生不必要的费用。 

  3、酒店房间冰箱内的酒水通常高于商店的价格,客人可根据情况选用。 

  4、酒店房间内的洗衣费、酒水费、电话费、收费电视费由客人自理,并请在退房时与前台结清费用。 

  5、请勿将贵重物品和现金放在酒店 
乐途游民部落五周年 2007西藏圣地婚礼 航空旅行白皮书 黄金周出游全攻略 房间,最好能随身携带,必要时可免费寄存在酒店保险箱。 

  6、离开酒店外出时,必须通知领队或导游,并带上酒店名片,以备迷路时使用。请将客房钥匙交酒店前台,以便同房者使用。 

  7、请勿擅取酒店内任何物品,若需纪念,请向酒店购买。 

  8、在泰国旅游时,请勿将榴莲带进酒店。 

  9、入住酒店后应记住领队房号,以便必要时联系。 

  10、国外酒店通常不备牙刷、牙膏、拖鞋,请自备
最佳答案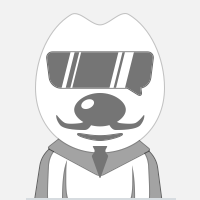 2009-05-22 回答
1, the hotel do not make much noise, so as not to affect other guests rest; not in the hotel or room to move outside the disheveled.
2, outside part of the hotel there is a subscription television service in the hotels to the tour guide before the consultation, in order to avoid unnecessary costs.
3, a hotel room refrigerator with drinks prices are usually higher than the store, guests can choose according to the circumstances.
4, the hotel's laundry room, drinks, telephone calls, pay TV fee from the guests themselves, and please check out the cost to settle with the front desk.
5, Do not put valuables and cash Hotels
Le游民部落passers-by the fifth anniversary of Tibet's sacred wedding 2007 White Paper on air travel Raiders Golden Week travel the whole room, it is best able to carry and, if necessary, free of charge storage in the hotel safe.
6, to leave the hotel when they go out to notify the leader or guide, and bring the hotel business cards, to prepare for the use of labyrinth. Please pay the hotel's front desk room key in order to use the same room.
7, not taking a conveyance without authority of any items the hotel, For Memorial, please buy the hotel.
8, when traveling in Thailand, do not bring Durian Hotel.
9, to move into the hotel room number should be borne in mind the team leader in order to contact, if necessary.
10, outside the hotel are usually not prepared toothbrush, toothpaste, slippers, please do yourself 

2009-05-22 回答
1, The hotel do not make much noise, so as not to affect other guests rest; not in the hotel or room to move outside the disheveled. 

2, outside part of the hotel there is a subscription television service in the hotels to the tour guide before the consultation, in order to avoid unnecessary costs. 

3, a hotel room refrigerator with drinks prices are usually higher than the store, guests can choose according to the circumstances. 

4, the hotel's laundry room, drinks, telephone calls, pay TV fee from the guests themselves, and please check out the cost to settle with the front desk. 

5, Do not put valuables and cash Hotels 
Le-fifth anniversary of the tribal way of tourists in Tibet Holy Land 2007 White Paper on air travel, wedding travel the whole Golden Week Room Raiders, it is best to carry and, if necessary, free of charge storage in the hotel safe. 

6, to leave the hotel when they go out to notify the leader or guide, and bring the hotel business cards, to prepare for the use of labyrinth. Please pay the hotel's front desk room key in order to use the same room. 

7, not taking a conveyance without authority of any items the hotel, For Memorial, please buy the hotel. 

8, when traveling in Thailand, do not bring Durian Hotel. 

9, to move into the hotel room number should be borne in mind the team leader in order to contact, if necessary. 

10, outside the hotel are usually not prepared toothbrush, toothpaste, slippers, please self -
最新回答
(2条回答)

2009-05-23 回答
1.Don't make noise to disturb other guests' rest; Please don't go out of your room while you are disheveled.
2.Some hotels have pay TV service. Please asked the guider about this clearly so that you can avoid unnecessary costs.
3.The price of drinks in the refrigerator of the hotel is usually higher, the guest may choose something to drink.
4.The guests must pay for laundry, drinks,phone call, and pay TV service. And they should pay those fee when they check out.
5.Please don't put your valuables and cash in the room. You are advice to bring them with you. If necessary, you are free to use the coffer of the hotel.
6.You must inform the leader or the guider before you leave the hotel,and bring the card of the hotel because you may lose and need it. Don't forget to leave the key at the front desk so that your roommate may use it.
7.Please don't take anything in the hotel, if you really need something as souvenir, please ask the hotel to buy.
8.Please don't bring durains into the hotel while you are in Thailand.
9.You should remember the room number of the leader so that you can find him when needed.
10.In usually, there aren't tooth brush, tooth paste, and slipper in the hotel oversea, so you are adviced to bring those things with you.

2009-05-23 回答
1, the hotel do not make much noise, so as not to affect other guests rest; not in the hotel or room to move outside the disheveled. 

2, outside part of the hotel there is a subscription television service in the hotels to the tour guide before the consultation, in order to avoid unnecessary costs. 

3, a hotel room refrigerator with drinks prices are usually higher than the store, guests can choose according to the circumstances. 

4, the hotel's laundry room, drinks, telephone calls, pay TV fee from the guests themselves, and please check out the cost to settle with the front desk. 

5, Do not put valuables and cash Hotels 
Le游民部落passers-by the fifth anniversary of Tibet's sacred wedding 2007 White Paper on air travel Raiders Golden Week travel the whole room, it is best able to carry and, if necessary, free of charge storage in the hotel safe. 

6, to leave the hotel when they go out to notify the leader or guide, and bring the hotel business cards, to prepare for the use of labyrinth. Please pay the hotel's front desk room key in order to use the same room. 

7, not taking a conveyance without authority of any items the hotel, For Memorial, please buy the hotel. 

8, when traveling in Thailand, do not bring Durian Hotel. 

9, to move into the hotel room number should be borne in mind the team leader in order to contact, if necessary. 

10, outside the hotel are usually not prepared toothbrush, toothpaste, slippers, please self -