给我2篇英语作文
题目《年前准备》和《过年准备》,谢谢,文笔不用太好~
最佳答案

2009-02-04 回答
   prepare for new year
 New year is coming , families are beginning to hang red lanterns, writing couplets, and pasted "fu" word. To say nothing of my family, we have already allocated the task: his father is a health administrator, her mother is a food administrator, me? Natural family designer! 
  father standing on the sofa disposal curtains, ready to wash a large washing special mother in the kitchen "jingling" to cut meat, I design in the bedroom living room dressed, much deliberation, still feel that by drawing flowers, balloons and color bring a good dress, so, I come up with scissors  to cut up, can I feel more and more boring, and the total points of the pattern during the Lunar New Year to you! I have brains, and finally come up with a new idea is to prepare a quiz lottery, which is really a golden idea! 
  everything is in place, is money. 2008, this Olympic year, it must be very happy, happy!
   快过年了,家家户户都开始挂红灯笼、写对联、贴"福"字。我家就更不用说了,我们早已分配好了任务:爸爸是卫生管理员,妈妈是美食管理员,我呢?自然是家庭设计师啦!
爸爸站在沙发上卸窗帘,准备大洗特洗一次,妈妈在厨房"叮叮当当"地剁肉馅,我在卧室里设计客厅的装扮,想来想去,还是觉得用拉花、气球和彩带来装扮好,于是,我拿出剪刀剪起来,可我觉得越来越枯燥了,总该在春节来点花样吧!我绞尽脑汁,终于想出一个新点子,就是准备一个猜谜抽奖活动,这可真是一个金点子!
万事具备,只欠东风。2008这个奥运年,一定是很开心,快乐的!


最新回答
(1条回答)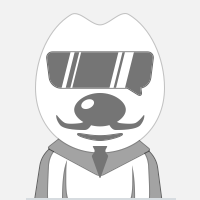 2009-02-04 回答
Is Honesty Going out of style?

most chines people are quite familiar with the story of " The three wolves cries", we are taught to be honest when we are very yound.
However, as we grow up. we find that it is difficult to be honest all the time. sometimes, we are forced to tell lies, and other times, we find people who are dishonest can enjoy great pleasure while honest people have to suffer failures.and still there are times when we have to tell lies in order not to hurt others. consequently, people wonder whether honesty is going out of style.
As far as i am concerned,honesty should always be an important featrure valued by chinese people. we should try our best to avoid telling lies( even white lies). onl in this way, is a fair society awaiting us.